Omnicom Executive Mainardo de Nardis Is Stepping Down After 38 Years in the Agency World
He was previously global CEO of OMD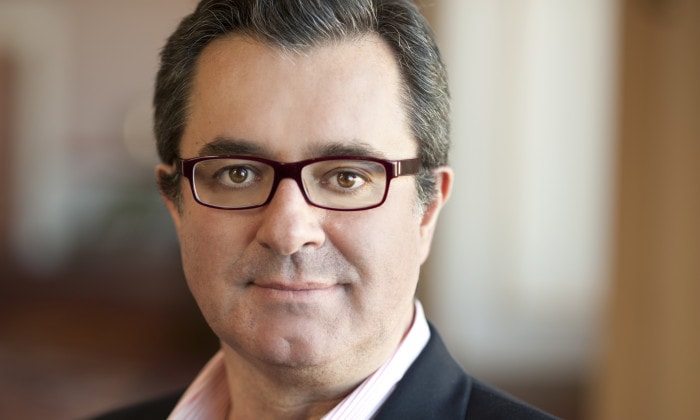 Mainardo de Nardis, executive vice chairman of Omnicom Media Group, announced to employees this morning that he will be stepping down from his position and leaving the holding company world after nearly 40 years.
Last September, de Nardis moved away from the global CEO role at Omnicom's biggest media network, OMD, as successor Florian Adamski took over.
"We're getting to the point where our industry is closing a chapter and opening a new one, and I want to be a part of the new, not the old," de Nardis told Adweek.
"We had a great run. But sometimes, you have to be brave and jump."
Mainardo de Nardis, executive vice chairman, Omnicom Media Group
The departing executive thinks he can contribute more on the outside than the inside, meaning he doesn't plan to leave the ad industry but most likely won't work at a holding company again.
Expressing a desire to be "more flexible and more entrepreneurial," he said, "I don't want to live in a cage."
"That doesn't mean I regret anything," de Nardis added. "We had a great run. But sometimes, you have to be brave and jump."
He was not ready to discuss specific plans moving forward, but he did say he will stay within media and marketing, calling it the business he wanted to work in since he was 18 years old.
After graduating from Milan's Bocconi University with a degree in economics, the Italian native started his career at the local headquarters of Y&R, which was then its own mini-holding company. He went on to hold executive-level roles at other WPP and Dentsu agencies before becoming global CEO of OMD in 2009. During his nine-year tenure, the network landed or retained key accounts like Johnson & Johnson, PepsiCo, McDonald's, Visa and Apple. This success inspired Adweek to name OMD its Global Media Agency of the Year for 2009, 2011, 2013 and 2014.
According to a report released this week, OMD remains the top media shop in both the global and U.S. markets in terms of billings and market share, despite facing its own share of challenges over the past year or two.
"Our industry as we know it is coming to an end … it's very clear," de Nardis said. "I want to try to build something in a different way—a quicker and smarter way."
He added, "2019 will be the year of change."