CANNES, France—Three craft-centric Grand Prix awards were handed out this evening at the Cannes Lions festival reflecting excellence in digital, film and overall industry work.
The latter category, the Industry Craft Lion, is in its first year and reflects overall excellence and included not only the usual advertising industry suspects but also typographers, photographers and others.
"We are happy that Cannes Lions introduced this category to pull everything together—and we hope that this can lead to better craft delivering the idea moving forward—especially now that everyone is so time-pressed," said Craft Lion jury president Yang Yeo, Creative Kaiju at Hakuhodo in Singapore. "Craft seems to be a secondary consideration, but it's the bait that we put at the end of the hook. So we need to continue to use that to engage audiences."
In what could be considered a surprise given the prevalence of VR, AI and the like, a print ad for Kiwi, evoking Muhammad Ali through long-form copy and a photo of his shoes from 1956 walked away with the top honor. A win for the copywriters of the world and created by Ogilvy Chicago, Yang said that: "I can't remember the last time that me and my jury were touched by words—a long-copy ad. We were engaged from the word 'go.'"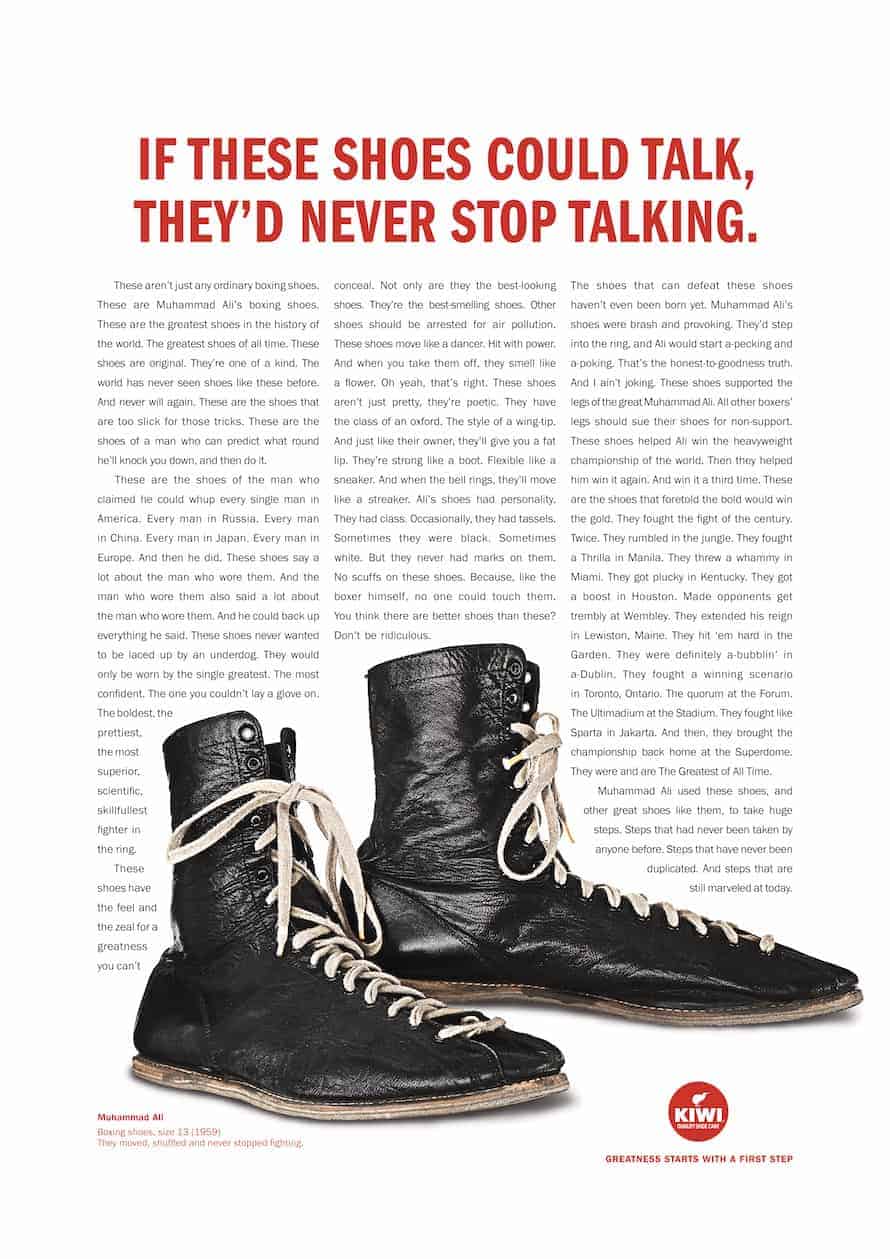 Even though there was no picture of Ali, Yang said the "you can feel him—I can feel him dancing in the ring."
The other top winners in the category, nabbing gold included entries from Hong Kong by Ogilvy for KFC and the U.A.E. by Y&R Dubai for the Interreligious Council in Boznia & Herzegovina with six golds each and one for Germany.
Digital Craft Gets Immersive
A VR experience for William Patrick Corgan (but you likely know him as Billy Corgan from Smashing Pumpkins) emerged victorious with a Grand Prix Lion in the Digital Craft category.
Though jury president Jean Lin, Isobar Global ceo mentioned that the jury "probably watched over 200 VR experiences in the category," the winning entry for Aeronaut Music Experience in support of the single of the same name, created by Isobar and Viacom in New York, stood out.
"On the first day [of judging], we said we wanted to choose something that rewards technical artistry—[and] craft with a purpose rather than craft for craft's sake," said Lin. "From the start of judging [this] VR experience stirred our emotions."
Indeed, the work made a significant impact but equally impressive was how it all came together and what was under the hood. The creative teams used Microsoft Mixed Reality Capture technology for Corgan's performance while incorporating other technologies from Google and the Unity platform.
The U.S. performed well in the category with two more Gold Lions for BBDO New York for Downtown Records and Here Be Dragons in Los Angeles for Oculus. And additional gold went to Ogilvy Brazil for Forbes Brazil.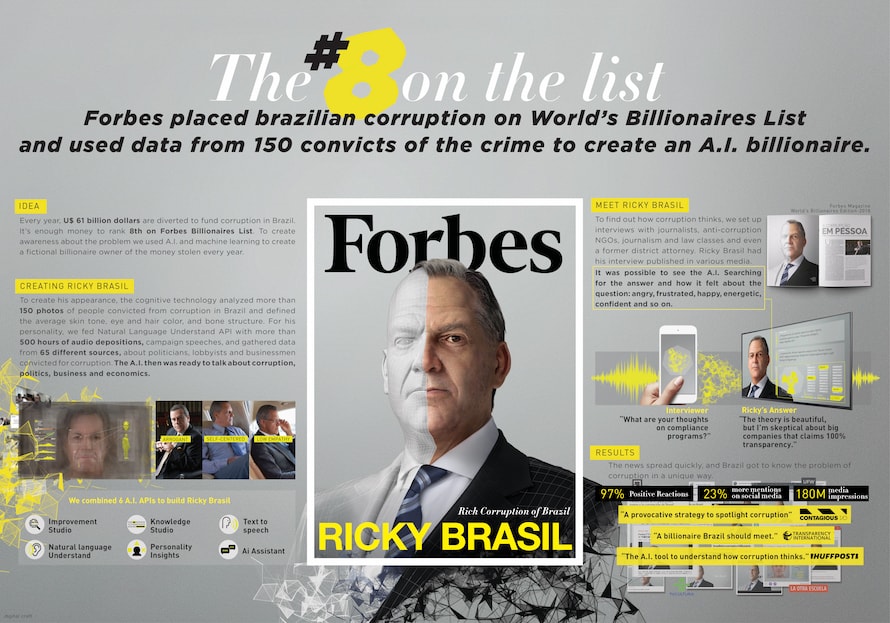 Film winner makes a significant statement
Finally, the Grand Prix in Film Craft went to Blur Productions and SRA Rushmore in Madrid for an extraordinary film showing the horrific consequences for the innocent caught in wars and conflicts.
"Hope," supporting the International Committee of the Red Cross is heart-wrenching, devastating and hard to watch as the father of a little girl races to get her to a hospital to save her only to find that it destroyed.
Jury president Diane McArter, Founder and President of Furlined in Los Angeles noted that "even after watching that film many times throughout the course of our days—I remember it was about midnight last night—Kleenex [was] distributed throughout the room and touched us so deeply. It was said by one of the jurors that it plunged us into another world [and] put us in the shoes of others that we might not otherwise be able to imagine."
The film, which clearly fit McArter's criteria of work that showed "a deeper meaning [and] the ways in which craft truly engages us in an empathetic connection and experience that we have with the work," also received a Gold Lion.
Other top winners in the category, winning gold, came from the U.S. (four, which you can see below), Germany (three), the U.K. (two), and Australia and the Philippines (one each).