A Facebook-Commissioned Study Found That 9 of 10 Disruptor Brands Thrive on Facebook
Ipsos said 72 percent of companies that originated online reported rapid or consistent revenue growth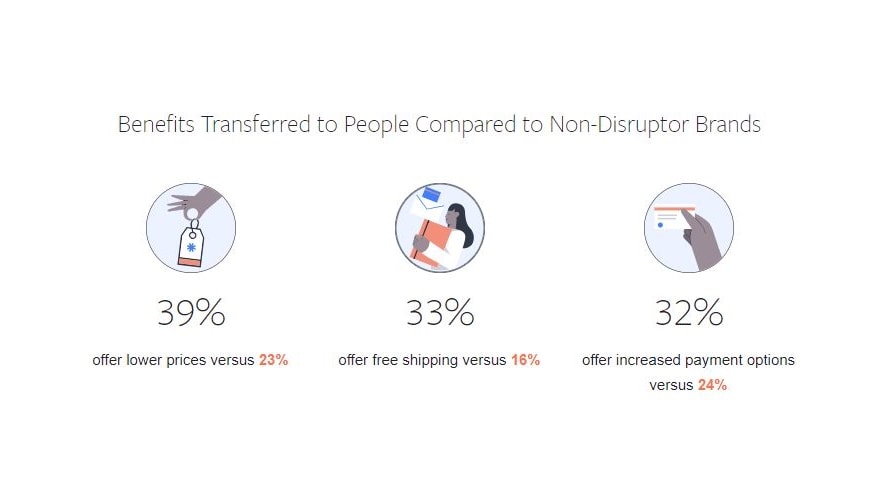 Exactly how disruptive have disruptor brands—brands that originated online—been? Very, according to new research by Ipsos unveiled by Facebook at CES Tuesday.
The market research firm found that 72 percent of disruptor brands reported rapid or consistent revenue growth, and nearly nine out of 10 credited the social network with helping them to reach customers via its tools including pages, groups and ad targeting on Facebook and Instagram.
On the consumer side, Ipsos found that 84 percent of disruptor brands were able to provide them with benefits due to direct online selling: 39 percent of disruptor brands offer lower prices, compared with 23 percent of non-disruptor brands. One-third offer free shipping, versus just 16 percent of non-disruptor brands. And 32 percent offer increased payment options, while just 24 percent of non-disruptor brands do so.
Ipsos also found that disruptor brands are using Facebook to learn from each other, as 73 percent of them have collaborative relationships with other companies on the social network and 80 percent share their business learnings with others in their communities.