Why Phone Call Data May Help Brands Convert Sales and Save Cash on Digital Ads
While preventing retargeting of recent customers
Photo Illustration: Yuliya Kim; Sources: Getty Images
Let no data stone go unturned if you are a digital marketer looking to increase sales. Especially if you are one who doesn't want to retarget customers—who just purchased your product—with an ad that's ultimately a waste of your budget.
With that in mind, Invoca is aiming to help brands accomplish a better return on investment with data from an interesting channel—good, old-fashioned phone calls. The company, which specializes in phone tracking and analytics, today debuts Signal AI, an artificial-intelligence-powered system that lets marketers analyze landline or cellphone conversations for language patterns, possible purchase intent and other behaviors.
Brands can take the data to optimize digital campaigns and then potentially ramp up sales conversions while improving ROI on ad spend. Signal AI's data, after being collected during calls, can be used to retarget consumers online as Invoca's program matches information across channels to identify them. After a purchase is completed on the phone, the system—while working with other automated marketing programs—is designed to prevent that customer from seeing a retargeted ad online, saving the marketer money and the consumer from an annoying experience. Or, in other cases, it's supposed to serve up more relevant ads based on purchase history and other signals. With Invoca's overall offering, brands can also personalize phone messaging based on data collected on the consumer from earlier calls.
Invoca requires consumers to opt-in to the service and all data collected is anonymous and aggregated.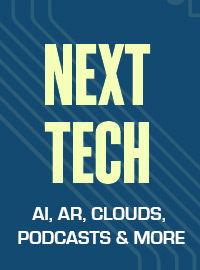 Clients like Allstate, Frontier Communications and 3 Day Blinds have been beta-testing Signal AI. The theory is that shoppers—particularly those looking for a mortgage, life insurance or interior design—regularly research online and then make a phone call. The data collected from those kinds of calls is central to Invoca's pitch. Another important factor is the popularity of smartphones, which allow consumers to seamlessly transition from online searches to phone calls like never before with a tap of a button.
"Voice is central to how we communicate, yet it's been one of the most underutilized sources of data for marketers," said Gregg Johnson, Invoca CEO.
He's got a point if you take into consideration recent research by another call analytics firm, DialogTech, which found that only 35 percent of brands incorporate offline touch points such as phone calls into their sales attribution models. And a couple years ago, an Invoca study found that 75 percent of consumers believe a phone call is still the quickest way to get a response from a company.
"The elements that make conversation data so valuable—the nuance, complexity, spontaneous nature and depth of human to human interaction—are the same ones that have made it so difficult to quantify," Johnson added. "By using machine learning, brands can gain insights into conversations with consumers and connect them seamlessly to digital interactions."
Invoca's Signal AI will be offered in a few different voice data packages called Signal Suite, Basic and Advanced. They will be priced on a per-minute model where the cost will depend on the volume of calls.
Don't miss the Adweek Livecast webinar on Aug. 22 with IBM chief digital officer Bob Lord on how marketers can succeed in an AI-driven market. Register now.