Amazon Studios Chief Roy Price Suspended After Sexual Harassment Allegations
He's accused of propositioning a producer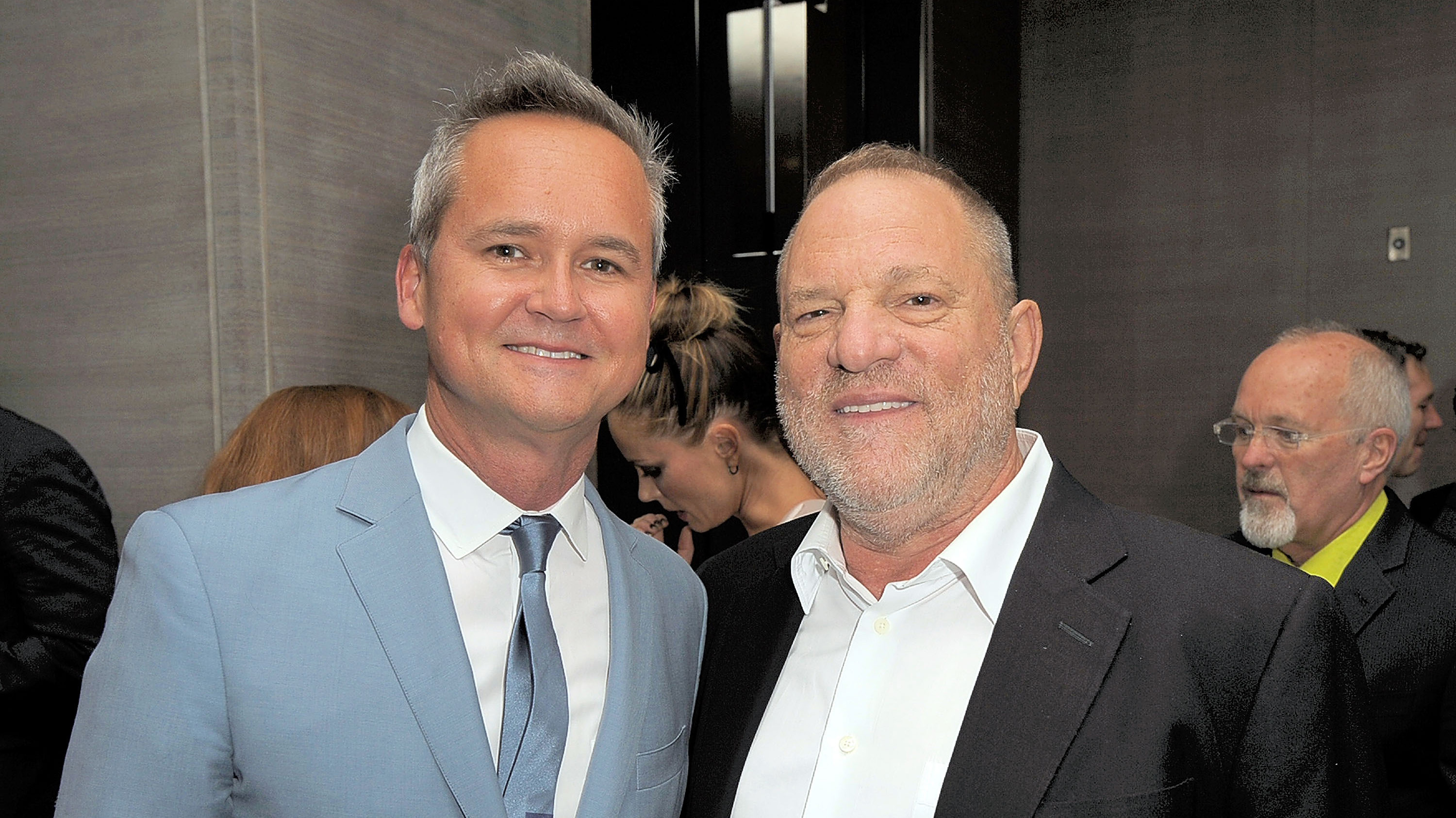 Amazon Studios has become the second entertainment company in the past week to suspend its chief after public accusations of sexual harassment. Thursday night, Amazon Studios announced that it had suspended Roy Price following a Hollywood Reporter story in which a producer on Amazon's The Man in the High Castle alleged that Price sexually harassed her in 2015.
Isa Hackett told The Hollywood Reporter that the Amazon Studios head repeatedly propositioned her after a dinner at San Diego's Comic-Con, telling her "you will love my dick." Hackett—the daughter of the late science-fiction writer Phillip K. Dick, who wrote the book The Man in the High Castle—said that she decided to go on the record after hearing so many women share their stores in the past week about being sexually harassed or assaulted by ousted media mogul Harvey Weinstein.
Within hours, Amazon had suspended Price. "Roy Price is on leave of absence effective immediately," an Amazon spokesperson told Adweek in a statement Thursday night. Amazon Studios COO Albert Cheng will step in as interim chief.
Hackett is the latest person to step forward in the past week to make sexual harassment allegations against major Hollywood execs. Dozens of women have claimed that Weinstein sexually harassed or assaulted them, most notably in an explosive New York Times story last Thursday, a New Yorker report on Tuesday and a second Times story later that same day. The Weinstein Company initially suspended Weinstein last Friday, and then terminated him two days later after additional allegations emerged.
Price had been working with Weinstein on two upcoming Amazon series: The Romanoffs, Matthew Weiner's followup to Mad Men, and a drama from David O. Russell starring Robert De Niro. While Weinstein's former company, The Weinstein Company, is removing his name from all of the TV shows he produced, Amazon told Adweek that "we are reviewing our options for the projects we have with The Weinstein Co."
Earlier on Thursday, actress Rose McGowan alleged on Twitter than she had told the head of Amazon Studios—she did not specifically name Price—that Weinstein had "raped" her (an allegation detailed in the first Times story), but he brushed off her allegations, responding that the rape "hadn't been proven." McGowan said she was "ignored" after telling him to "do the right thing."
McGowan added that when she tried to buy back a script she had sold to Amazon, "@amazonstudios called to say my show was dead," she tweeted.
While McGowan didn't name Price, the exec tweeted a year ago about meeting with McGowan.
Kim Masters, who wrote Thursday's Hollywood Reporter story, had previously reported in August that Amazon had investigated Price for sexually harassing Hackett. But that story—which ran on The Information, not The Hollywood Reporter—did not include Hackett's on the record allegations.
Price's suspension comes after several reports of discord and uncertainly at Amazon Studios, which was shut out of last month's Primetime Emmys while its streaming rivals Netflix and Hulu walked away with several major awards (20 wins for Netflix and 10 for Hulu; Amazon received only two Creative Arts Emmys a week earlier). The company recently announced it would be undergoing a change in creative direction, with Amazon execs saying that their priority is finding huge global hits like Game of Thrones.
In a Wall Street Journal story last week, TV producer David E. Kelley, who left his Amazon series Goliath after the first season, said Amazon Studios is "a bit of a gong show … They are in way over their hands," and added that he won't work for Amazon again "until their entertainment house is put in order."
The Journal story also alleged that Price told told his team to buy a series called 12 Parties from his finacee, Lila Feinberg, which would have have been an apparent conflict of interest. (Ultimately the studio didn't buy the script after a conflict-of-interest review by Amazon's legal department.) It also said that Joe Lewis, Amazon's head of comedy and drama, pressured Tick producers to cast his girlfriend, Yara Martinez, in the show's pilot, and then expand her role. (A Tick creator, Ben Edlund, said he didn't feel pressured.)